Take Your Business to the Next Level with These 4 Tools
Running a business may not be a walk in the park, but if done properly, the long-term benefits are well worth the hassle. Now, running a business entails planning, strategizing and a lot of hard work, especially if your business is still starting. Strategizing involves knowing the tools that work and the processes that maximize your resources. And if you're looking for free or low-cost tools to bring your business to the next level, check these four online services out: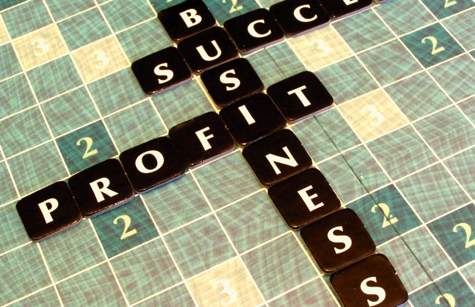 1.
Bitrix24.com
CRM and intranet implementation has fast become the trend among businesses nowadays, especially on the efficiency front. Well, given these tools' ability to foster collaboration and effective communication in an enterprise, there's no wonder they're rocking the business world. Unfortunately, these tools don't necessarily favor the pockets of small entrepreneurs.
Bitrix24.com is a social enterprise application that's 100% free for businesses with a total of 12 employees or less. Bitrix24 is a combination of several different work functionalities such as CRM for transaction and sales tracking, real-time viewing, intranet, document and file sharing, calendar and activity planner, workforce management, to name a few - essentially your one-stop work station. Also, Bitrix24 is cloud-based, meaning, you don't need to install anything, and it can be accessed anywhere where there's internet connection, whether through a smartphone or your web-based browser on your PC. For companies with more than 12 staff members, an upgrade to unlimited users is priced at $99 per month.
2.
JetRadar.com
If you're a businessman who constantly needs to travel, you probably recognize the help cheap airfare offers to your operational expenses. But with the very competitive nature of the airline industry nowadays, airlines are confining their cheapest deals into their own sites or their partner sites instead of offering them to price-comparison websites. The result, the end consumer would have to go about scouring flight, airline and travel sites to search and compare until he comes up with the best and cheapest airline ticket available.
JetRadar.com is a metasearch engine that sifts through hundreds of flight and travel sites, plus 728 airline sites, for the best and cheapest airfare promos, and makes the data conveniently accessible by the searching public in one site. JetRadar not only ensures you get the best airfare value for your money, it also limits the time and effort you would have to spend to find what you're looking for.
3.
Comindware.com
Business process automation is a process that allows businesses to streamline operations, restructure manpower and cut down on costs. Comindware.com is an automation and collaboration solution for work management, task administration and issue tracking in cross-functional workgroups. With Comindware Tracker, you get to visually design and optimize workflows with ease through its innovative technology called Workflow Builder. With Workflow Builder, you don't need to have designing or IT expertise. All you need to know is drag and drop items in the dashboard, and in a matter of minutes, your new workflow solution is ready for deployment. And what's cool about this new workflow you've just devised, it doesn't have to disrupt existing workflow processes, meaning, you formalize and make changes on the fly whenever and if ever the need arises. Comindware offers a free trial, and once you're ready to make a purchase, Comindware gives out discounted rates for bulk purchases.
4.
PickyDomains.com
If you're having trouble naming your business or coming up with a domain for your website or a slogan to go along with the name or domain, branding agencies make it their business to help you out. But if you're like most small business owners and startuppers, chances are you won't be able to afford the price tag for their services. If that's the case, your next logical step is to take your trouble to the crowd.
PickyDomains.com is a naming service that's been in the crowdsourcing business since 2007 and now boasts of a strong contributor base of more than 50,000 registered individuals from different regions of the world. PickyDomains seeks to provide appropriate, easy-to-remember and unique names, slogans and domains to business owners and individuals, and has already helped thousands of clients with their naming needs. To avail of this risk-free service, simply register to become a client, make a deposit of $50 if it's a domain or name you're looking for (or $75 for a slogan) and outline your naming guidelines. If none of the suggestions you get are to your liking, you can take your money back anytime.