Girls Talk 5: My Favorite Shoes
It is girl power moment again in
Girls Talk
. This Thursday, we are sharing our favorite shoes. All ladies out there, this is our time to flaunt it all. If we can only do it, why not the whole closet, right? But a favorite is a favorite and I have about four.
_________________***_________________
This is my wedding shoes, a pair of white 6-inches high heeled shoes from
Gibi
. Of course, I was the one who chose this but hubby paid for it. Lol. The flower on the strap actually caught my attention. It looks so pretty and sexy although it was not too sexy on my feet. I made sure that my shoes for that very special day of my life were as special as the celebration itself. So, I thought of getting it from Gibi. It's one of the most trusted brands of shoes you can find here in Dipolog City.
This is my school shoes with 3" heels enough to make me look a little bit taller. This is another Gibi Shoes. I miss wearing this pair of shoes so much now that I am out of school but I'll surely wear this again as soon as I can make my mind up of going back to school. I am kind of lazy now and so addicted to blogging that I don't want to go to school no more and just make money through blogging. Anyway, Gibi Shoes are really one of those good quality shoes you can find here in the Philippines. I so love their shoes.
This one is..hmmnn? I got this pair of shoes the night before my wedding day. One of our sponsors, a family friend, talked to me that she will not be able to make it to our wedding due to a sudden meeting. And she ordered this pair of beautiful shoes from Manila which just arrived earlier that day. She ordered it only for that very special occasion (my wedding) but she couldn't use it. She said that there is no way for her to use it anyway because she is this simple type of woman to be wearing it. So she thought of just selling it to me. Since it is beautiful and the lacey flowers on the straps interest me, I bought it. I used this once only. This serves as my shoe stand decoration, so this pair is one of my favorites.
Ok, this pair is my most favorite pair. As you can see, it is much overused. I was using this nonstop for a week and I had to wear pink tops to go with it. Can you imagine how crazy I was? This pair of shoes is very light to the feet, very comfortable, easy to walk with and trendy. Well, this is again another product of Gibi. I bought this, I guess, 2007, and I've been using this for more than a year before I decided of giving its rest. I am thinking of getting the straps and heels fixed because that's the only damage. I might do it one day.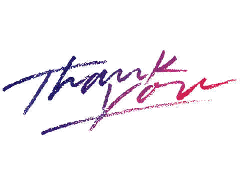 First Commenter