Kreativ Blogger Award
Wheww, it's been awhile since this blog was awarded. Lol. It is such an honor to accept this Kreativ Blogger Award and with much gratitude, I do thank the person who nominated me to be one of the awardees of this said award. This is another Three Chies' success.
Rules:To accept this award do the following:
1. Thank the person who nominated you for this award.
---> Thank you so much sis Shy of
Blog Fusion
for passing this Kreativ Blogger Award to this blog. It is such a great pleasure knowing you being one of the greatest blogging friends I have here in the blogosphere.
2. Copy the logo and place it on your blog.
3. Link to the person who nominated you for this award.
4. Name 7 things about yourself that people might find interesting.
7 Things About The 3 Chies
1. We are sisters and we rock!

(Chie or me, being the eldest sister at 21 yrs.old, next is Chem,19 and the baby, Cheep-15)

2. We all have long, straight hair.
3. We are our parents and bro's angels, fairies and beauty queens.

4. We all love music and we can sing (Oh, this is interesting, I guess. To hear is to believe.LOL).

5. We love and care for each other more than sisters; we are best friends.

6. We do have fights sometimes but it won't take hours.

7. We are not perfect!
5. Nominate 7 Kreativ Bloggers.
6. Post links to the 7 blogs you nominate.
7. Leave a comment on each of the blogs letting them know they have been nominated.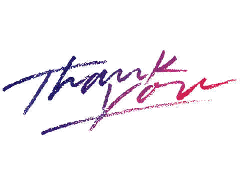 First Commentator